Grey has been with Timi, a veternary student from Slovenia, for 5 years now, he went to her untrained and has become the love of Timi's life. She has made many sacrifices to enable her to finance her horse but unfortunately due to her Mother's illness she is now at the point where she may have to sell Grey to repay debt, unless that is we can help her.
You can read all about it here and maybe you can help to keep them together.
Timi has also set up a Twitter account which you can follow to keep updated on her campaign to keep her horse Grey.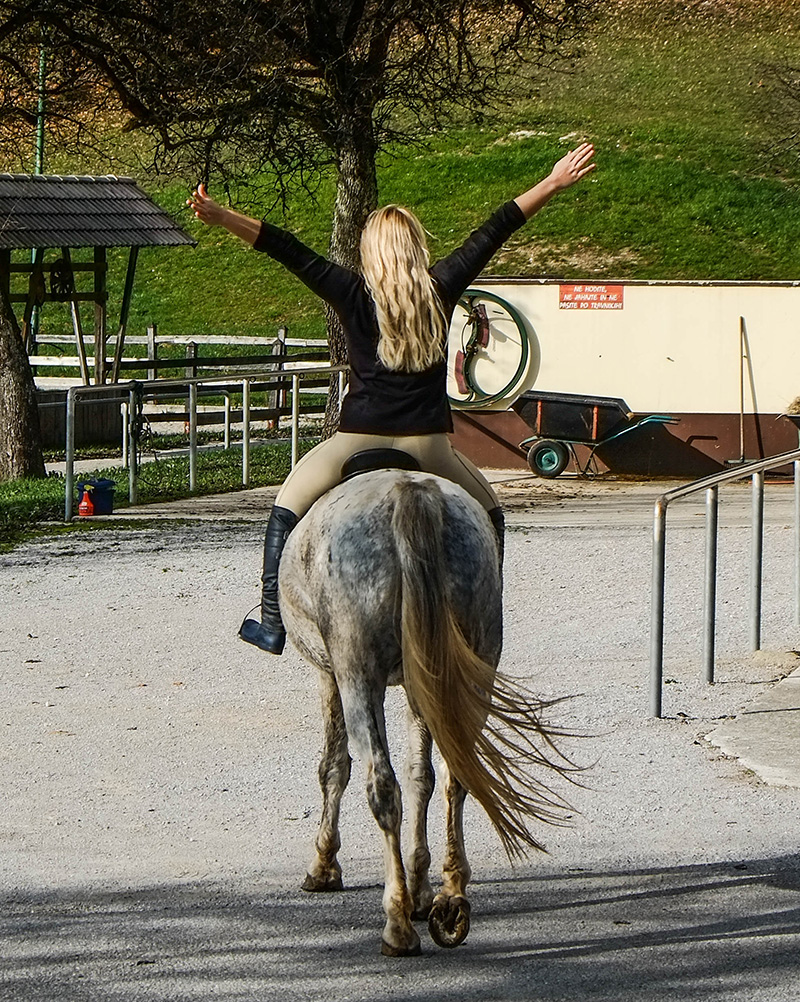 To give Timi & Grey a chance to stay together visit https://www.indiegogo.com/projects/help-timi-grey
to follow on Twitter visit https://twitter.com/GreyGrav
All images via Timi & Grey 's Twitter