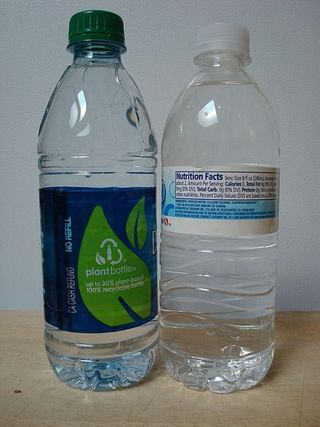 Here's one simple thing that every equestrian can do to "go green" ~ STOP buying bottled water.
Of course you want to take a drink to the yard, it's important that you avoid dehydration but many of those empty water bottles will end up in landfill. eg in the USA an estimated 86% of used plastic water bottles end up in landfills.
They'll take around 700 years to decompose during which time the plastic gradually leaches chemicals that can alter homones.
There's a simple solution - BYOB Bring Your Own (refillable) Bottle, you could refill it from a tap at the yard. Not only will you be reducing waste and improving the environment you'll also save yourself loads of money.
Image: Epipowell licensed under the Creative Commons Attribution-Share Alike 3.0