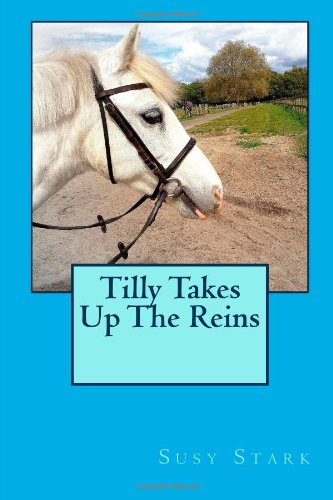 "Tilly Takes Up The Reins" by new author Susy Stark
Aimed at pony-loving children starting to read independently, the Awelon Tyn series of books follows the adventures of the children and ponies at a small riding school on the side of a mountain in South Wales.
In this first book, "Tilly Takes Up The Reins", the reader meets Tilly, brimming with excitement on the eve on her tenth birthday. The next day she embarks on her first riding lesson and is introduced to Norman, Zippy, Calypso and the other riding school ponies. During the Easter holidays Tilly learns about her Granny`s childhood horses, and she and her best friend Emily go on an exciting Own-a-Pony Day, where they learn all about looking after their ponies. The day ends in a nail-biting competition which puts the young riders` skills to the test.
Susy Stark, who grew up in Monmouthshire, is a young BHS-qualified riding instructor who wishes to combine her teaching experience and equine knowledge with her love of horses and childhood memories, to create books which can be enjoyed by children and parents alike.
The eBook is available from Amazon, Kobo, Nook and iBooks stores, whilst the paperback is available through Amazon and CreateSpace websites.
Susy also writes a rather super blog therubbercurrycomb.wordpress.com
and can be found on Twitter here