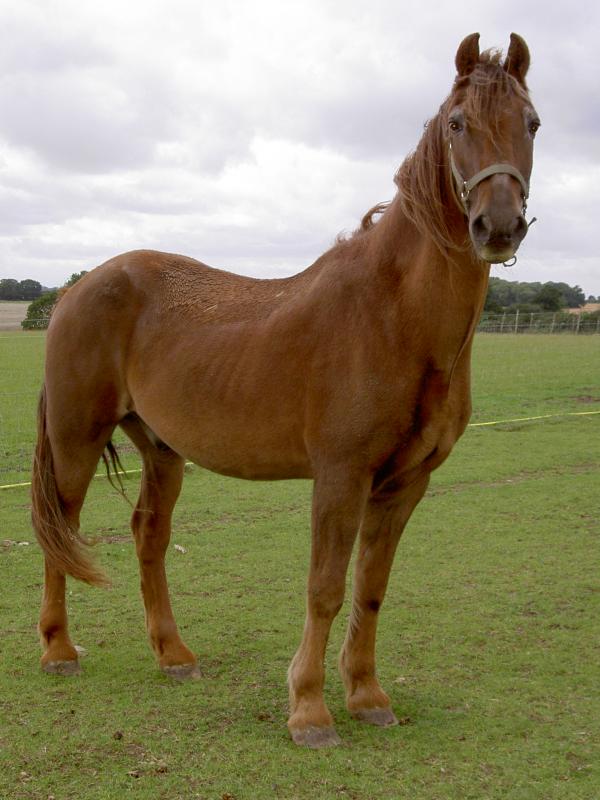 Although Guiness World Records have not received a claim for the oldest living horse from Shayne's owners he is being hailed by the press as the world's oldest living horse at he grand old age of 51.
Shayne a 15hh, liver chestnut,  Irish Draught cross resides at the Remus Memorial Horse Sanctuary having been taken there by his previous owner in 2007 after the death of Shayne's companion. His age has been based on what the owners told the sanctuary, he is in good health suffering only mild arthritis.
Remus Memorial Horse Sanctuary care for some 200 animals and are gaining much credence as a unit specialising in the care of veteran horses. They can advise owners of older horses in all aspects of their care. As one of the few Sanctuaries who are prepared to keep horses to such a ripe old age, Remus feel this is a role that they are well placed to carry out, and to this end  launched an Elderly Horse Campaign, holding seminars and workshops for horse owners to make them aware of just how much they can do for their animals to help them to thrive in old age.
The Sanctuary embraces holistic care alongside the superb work of  species specific Vets. They have a solarium to help the older horses, ponies and donkeys and a Laminitic Barn equipped to help the laminitic and Cushingoid ponies – which consists of a special sand flooring, day light bulbs to help boost the immune system and deep cushioned stables.
Please do browse the Remus Memorial Horse Sanctuary website and learn about Remus and their work, their animals and the many other facets of life in a busy Animal Sanctuary.
You might also be interested to read about Old Billy the world's oldest horse who died in 1822 at the age of 62.