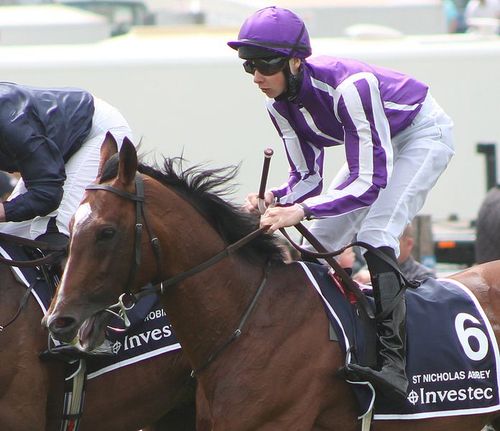 St Nicholas Abbey is the six year old triple Coronation Cup winner who recently sustained a fractured pastern during exercise at Ballydoyle whilst preparing for the King George VI and Queen Elizabeth Stakes.
Foaled 13 April 2007  out of Leaping Water by Montjeu the bay thoroughbred with a white star and stripe and two white feet is named after a Jacobean plantation house in Saint Peter, Barbados and is sometimes called "St Nick".
Trained by Aidan O'Brien, at the Coolmore Stud's racehorse training facility Ballydoyle,  St Nick was the leading European two-year-old of 2009, winner of the 2011 Churchill Downs Breeders Cup, three time winner of the Coronation Cup (2011, 2012, 2013) and winner of the 2013 Dubai Sheema Classic.
In July 2013 St Nicholas Abbey was rated the seventh best racehorse in the world when his racing career came to a premature end due to a devasting fracture to the pastern that has left him and a team of top vets fighting for  his life.
Extensive surgery including a bone graft and pinning were performed to repair the break. Unfortunately anaesthesia can put great stress on a horse and 48 hours following the initial fracture surgery, St Nicholas Abbey coliced and had to have further life saving surgery. The following video shows St Nick at Fethard Equine Hospital and explains the recuperation process.
Update:
January 14th 2014, some 5 months after the surgery for the broken pastern St Nicholas Abbey suffered another bout of colic which resulted in his being euthanised. He is to be buried in the garveyard of the Coolmore Stud.
Image: monkeywing licensed under the Creative Commons Attribution 2.0 Generic