Start a love of horses while they are still babies with this knitted horse mobile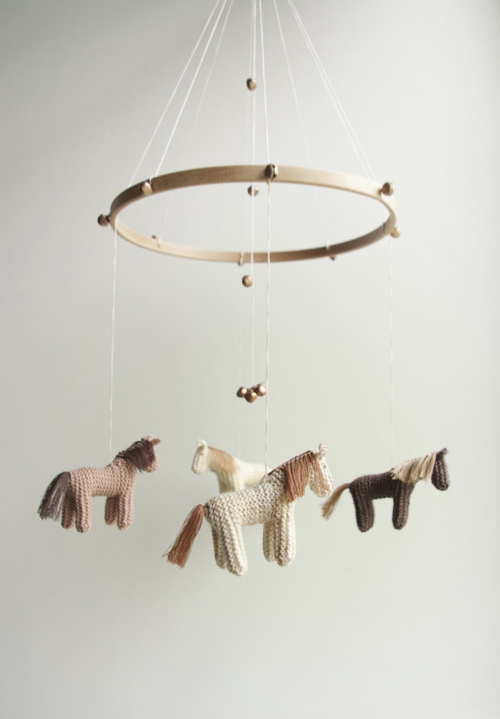 Every horse is knitted from thin wool yarn..
They are done slowly, in peace and with love.
They are filled with natural wool.
Horses hang on beech tree hoop (10 in diameter).
Mobile is decorated with copper color tiny bells.

Horses stand on their feet too. So it is possible to play with them later :)

size of horses is ~3.2 in

Made in Lithuania by Patricija and available to order from her Etsy shop Patricija's Garden.