Burmese was one of Queen Elizabeth II 's favourite horses, she rode her at the Trooping of the Colour for 18 years so it seems appropriate to make Burmese our Horse of the Week to celebrate the Diamond Jubilee.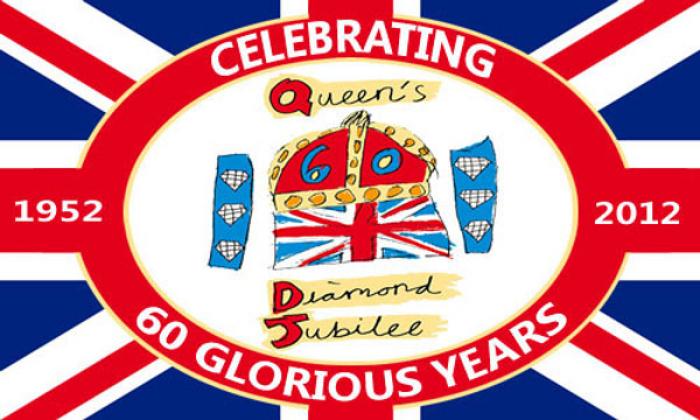 Burmese was presented to Queen Elizabeth II in 1969 when the Royal Canadian Mounted Police came to England to perform at the Royal Windsor Show.
Born at the Royal Canadian Mounted Police Remount Ranch, Fort Walsh, Saskatchchewan, Canada, Burmese was trained in Ottawa. It's said that she was named after the citizens of Burma.
Queen Elizabeth had ridden a succession of different horses since her first appearance at Trooping the Colour in 1947, the first ceremony being held after the end of the Second World War. Burmese was 7 years old when presented to The Queen  and was ready for her first Trooping the Colour parade later the same year.
The Queen rode her in the annual Birthday Parade every year after that until she was retired. Famously, Burmese was the horse the Queen was riding in 1981 when 6 blank shots were fired on the way to the Trooping of the Colour. Burmese was startled but The Queen quickly brought her back under control.
In 1986 the decision was made to retire Burmese. Following her retirement, The Queen decided that she did not wish to have a new horse trained in her place and Her Majesty has attended the parade in a horse-drawn carriage ever since.
Burmese was retired to pasture at Windsor Park, she died in 1990.
In honour of The Queen's 50th anniversary the Canadian province of Saskatchewan commisioned sculptor Susan Velder to create a larger-than-life-sized staue of The Queen riding Burmese, on her visit to Regina in 2005, The Queen unveiled a statue of the mare