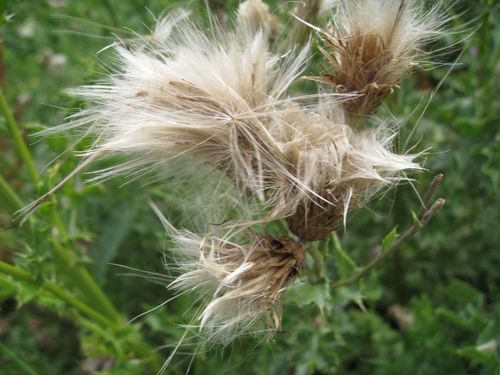 Five weeds are classified as Injurious weeds under the UK Weeds Act 1959:
1. Common ragwort (Senecio jacobaea)
2. Spear thistle (Cirsium vulgare)
3. Creeping or field thistle (Cirsium arvense)
4. Broad-leaved dock (Rumex obtusifolius)
5. Curled dock (Rumex Crispus)
Although it is not an offence to have these weeds growing on your land they must not be allowed to spread to agricultural land, in particular land used for grazing areas or the production of forage, and you may be subject to an Enforcement notice requiring you to take action to prevent the spread of these weeds.