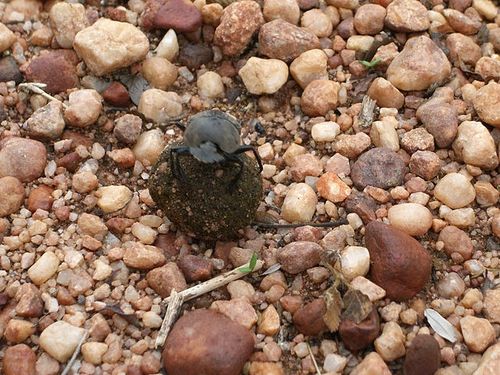 We wrote about dung beetles and how they help with horse manure control a while ago, you can read the full post by clicking Dung Beetles for Horse Manure Control .
Now we've discovered a rather marvellous online resource provided by Land Care Australia it's a Dung Beetle Dictionary.
You can use the Dung Beetle Dictionary to find out about the different types of dung beetle found in Australia, which beetles can be found in which states, their size, identifying features and much more. A great resource for anyone interested in finding out more about these facinating insects.
"Without dung beetles, we would be up to our necks in dung."
Image:Aboresce licensed under the Creative Commons Attribution-Share Alike 2.0 Generic