Yes you read correctly a terrified foal was dragged into a pen using baling twine read Horse and Man's post about this abuse and help if you can:
FOR CRYING OUT LOUD…
Did they have to use baling twine to drag this poor foal into the catch pen?
Was that their best idea?
I mean, really… how much is a foal going to make for you at the feedlot, anyway?
This is the despicable behavior of the people who rounded up estrays on private property – in an effort to help the Dept. of Agriculture sweep Nevada of all (or most…) of their wild horses.
Would you like to see it in more detail?
(Totally makes my blood boil…)
Here you go:
(These photos were taken by a Virginia Range Wild Horse supporter.)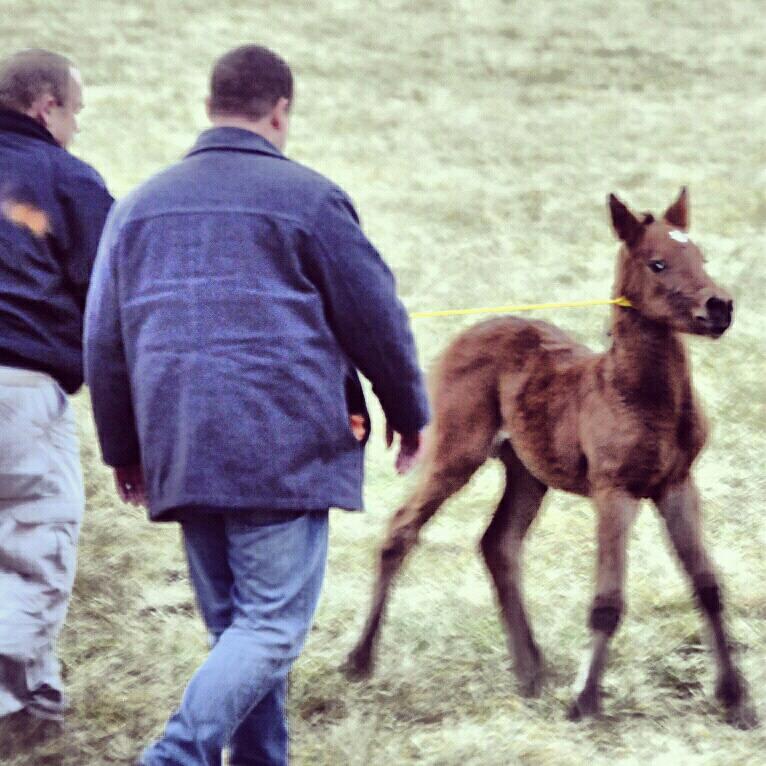 Smart 2 week-old wild baby refuses to go into the catchpen with his mother. So, big goons get the bright idea to lasso the foal with baling twine. Sheesh.
Foal resists so goons pull and shove.  Nice technique.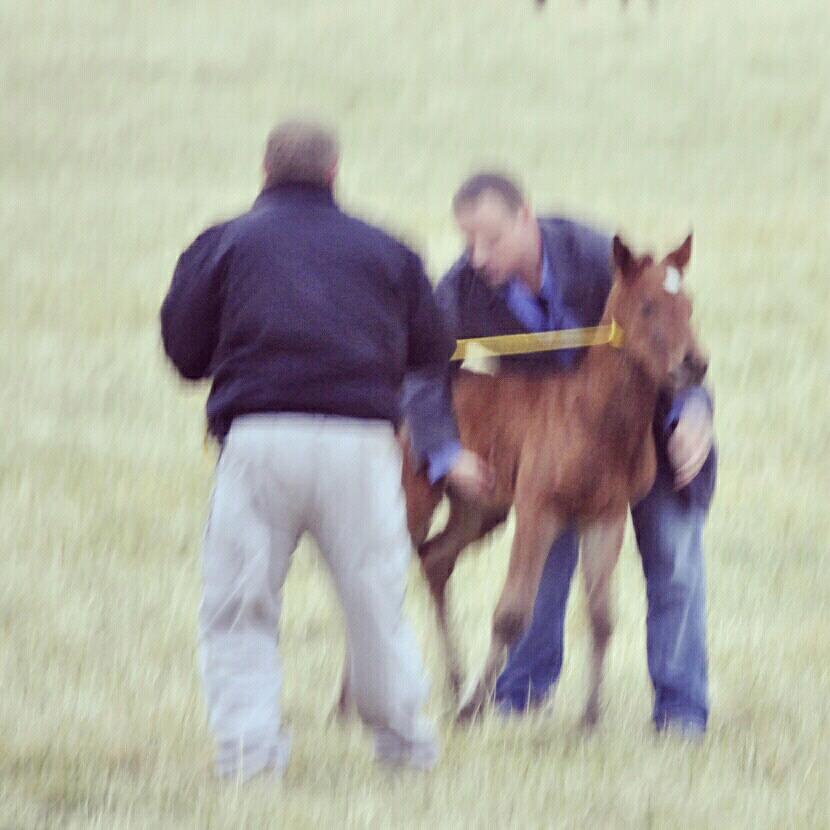 Goons' next idea is to manhandle the healthy (not starving or dehydrated) foal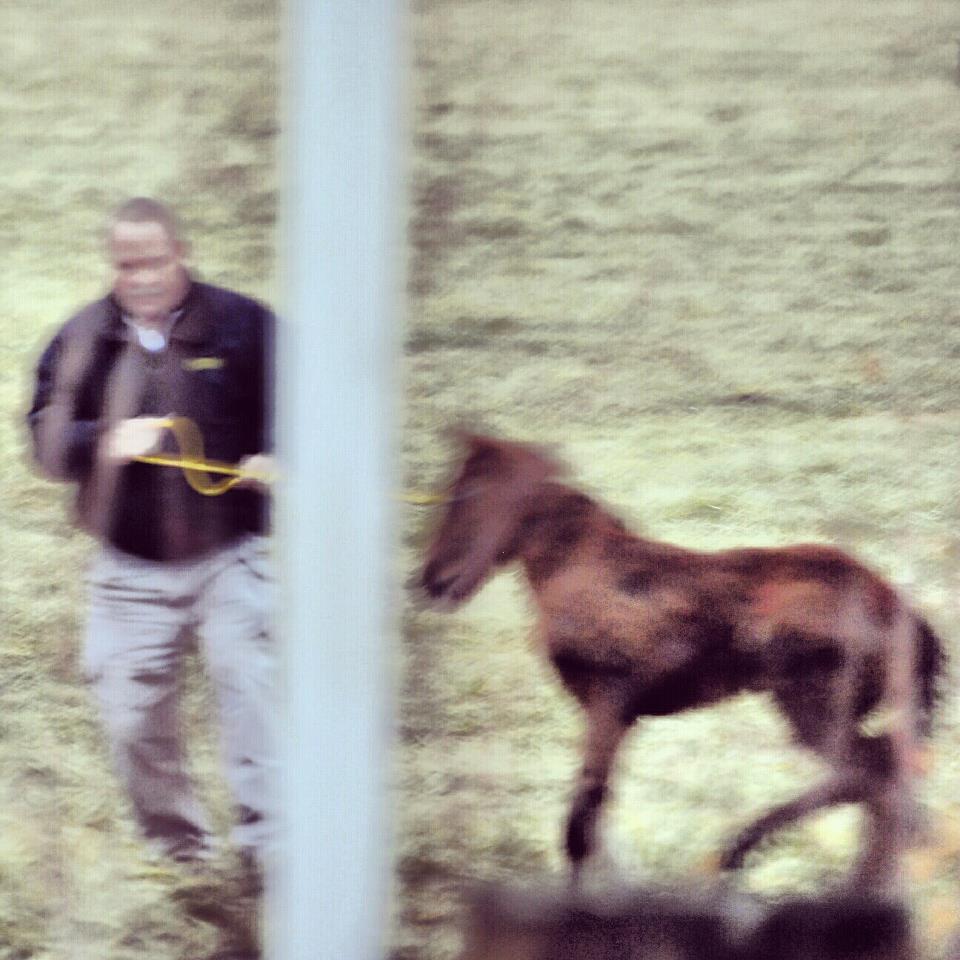 And then the genius attempts to pull the foal with BALING TWINE wrapped around his neck. Clearly, this galoot has no regard for this foal's welfare – at all.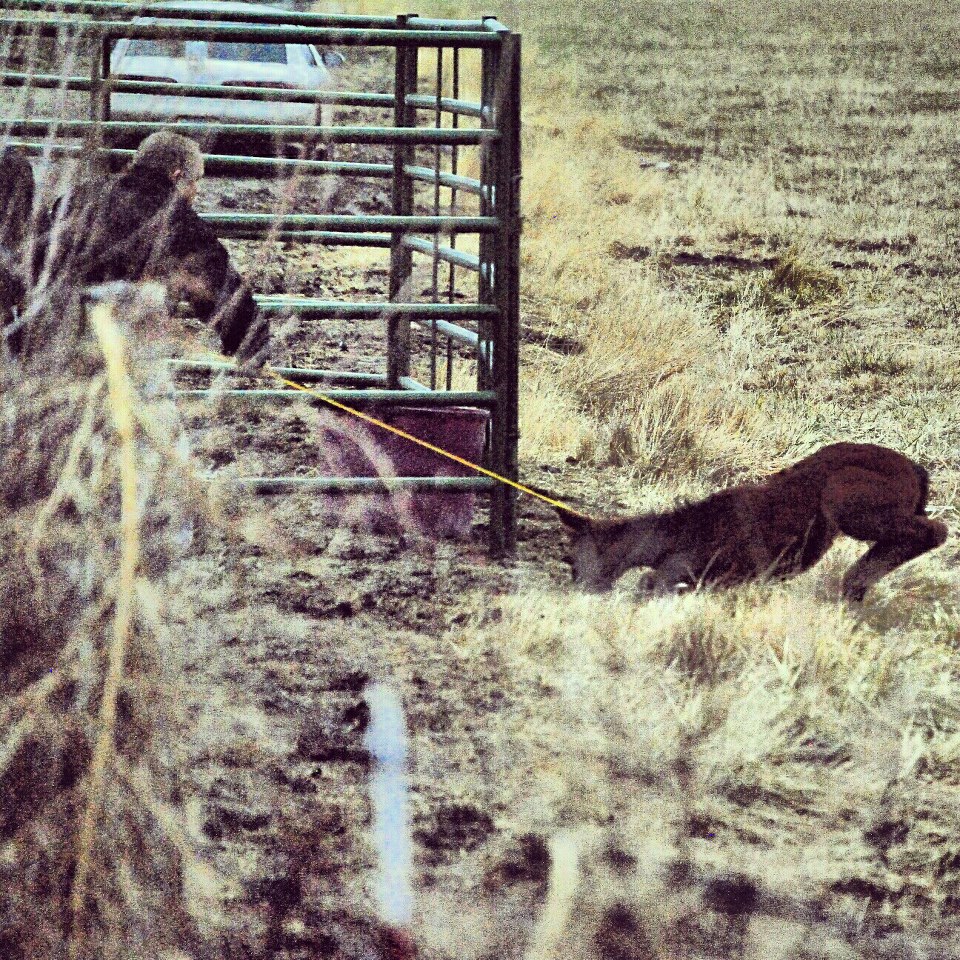 Smart baby, in his last ditch effort to save himself, flops on the ground while idiot continues to drag him into the pen.
Baby rights himself but is pulled off balance by 'who gives a crap?' puller.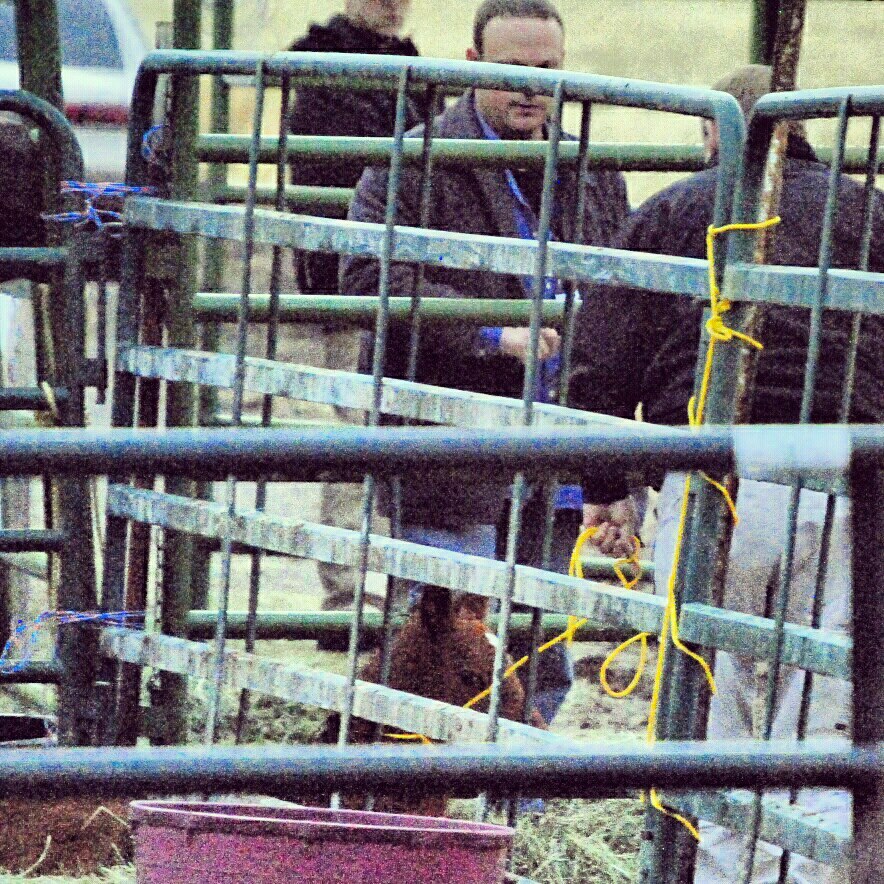 Baby finally gives up – look at his eye. Goons stand around, proud of their handiwork.
THIS FOAL IS FROM THE SAME HERD IN THE EMAIL that circulated yesterday about the 41 captured Virginia Range horses who are going to slaughter.
Because the stallion and mares would not leave their trapped herdmates, they too were trapped the following day.
Now, all 41 of them are standing on the feedlot.
And, yes, they will go to slaughter.  I'm not being dramatic, I'm being honest.  Kill buyers are the only ones who go to the Fallon feedlot to bid on estray wild horses.
ALL 41 beautiful, robust, healthy horses are in a few small pens, waiting for Jan 9th to be auctioned. THEY ARE GOING TO BE AUCTIONED ON THE SAME DAY AND THE SAME FEEDLOT AS THE STAGECOACH 8 that we raised money to save earlier this month.
THESE HORSES ARE TO BE AUCTIONED ON JANUARY 9TH AT THE EXACT SAME TIME AND PLACE AS THE STAGECOACH 8 THAT WE RAISED FUNDS FOR (and saved) EARLIER THIS MONTH…
This herd is from the same range as Bandit's band that the townspeople of Stagecoach (and The Horse and Man Group) fund-raised for earlier this month…
For this herd of 41 horses, the people of Stagecoach as well as locals from several cities around the Virginia Range and the Virginia Range Wild Horse Preservation Group, have found a very large ranch in the midwest that will take these horses and let them run free – safely.
The ranch owners will let these horses run free…safely and protected…if we can rescue them and get them there.
So…
That is what I want to do!
Grrrrr.  Mama Bear is really pissed.
To buy these horses off of the feedlot and transport them to safety, it will take thousands of dollars.
But, someone has to preserve these healthy horses… (To be brutally honest, most of the estray horses gathered, we never hear about… healthy genes and bloodlines, gone forever.)
Let's call in the Cavalry.
Tell everyone you know.
Reprint these photos.
Share this on FB.
Tell Ellen.
Somebody somewhere has got to take note.
The squeaky wheel may not get fixed but it might get changed…
A drop in the bucket.  It all adds up.
Every single penny goes to save this herd of fighters.
Please, if you feel moved, do whatever you do best – spread the word, say a prayer or help us financially to FIGHT for these horses!
Today, the January 2013 Bucket Fund, starts early.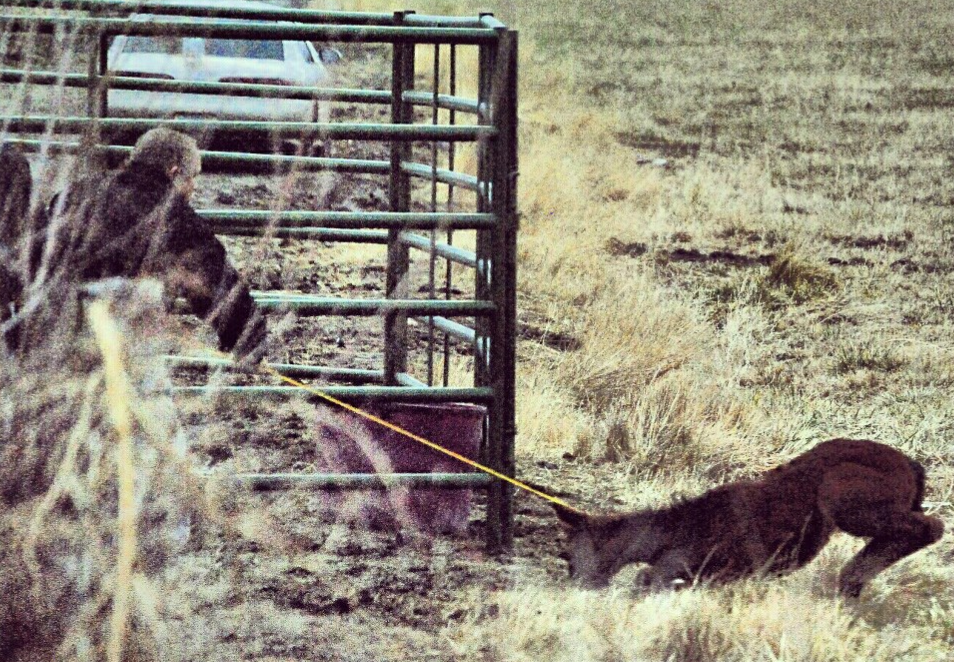 This is SO WRONG. Let's band together and right the wrong – and set these robust and fighting examples of our wild horses free again.
 PLEASE FORWARD!
HORSE AND MAN is a blog in growth… if you like this, please pass it around!

   Copyright

This work is licensed under a Creative Commons Attribution-NonCommercial-NoDerivs 3.0 Unported License.