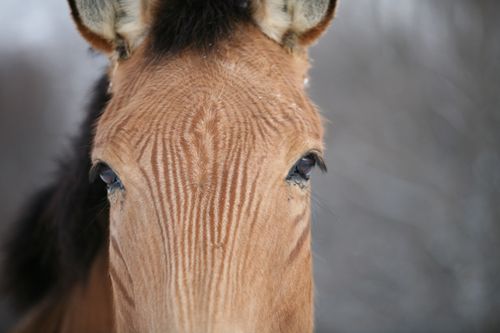 Zelda ia a Zorse, a cross between a Grevy's Zebra stallion and a Belgian Draft mare she is believed to be one of only two Zorses in the USA out of a Belgian Draft.
16.2hh Zelda lives in Hopkins, Michigan, USA with her owners Jerry Johnson, known as her Chief of Staff and Cheryl Johnson known as Zelda's Agent. She is ridden and she attends various events that have made her a star attracting thousands of fans on her Facebook page.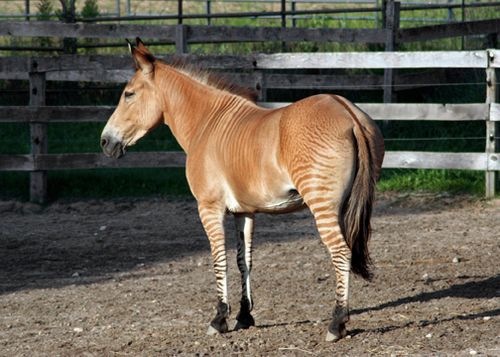 14 year old Zelda started out in life as an exhibit of exotic animals in West Michigan, the Johnson's acquired her when the collection of exotic animals was broken up due to the demise of their owner. The Johnson's say that:
"Zelda is the perfect pasture buddy and a great addition to our lives. She's just "one of the herd," although unsuspecting visitors often ask, "What is That?" when she appears at the fence line.

Zelda is friendly, but a bit wary of strangers. Like a lot of mules, she bonds to the person who handles her the most (or who brings the food!)
She  loves treats and hangin with her mule, donkey and horse friends at the farm. Zelda loves personal attention. Scratch her ears and your her BFF."
You'll find loads more photographs and videos of Zelda the Zorse at her website where you can even purchase a Zelda t-shirt!