This Horses and Hope calendar would make a fantastic gift for anyone who loves horses and if you purchase it as a gift you'll actually be gifting twice because all the profits are to be donated to ONE HORSE AT A TIME a charity that offers financial or other asistance to those who rescue horses.
The photographs are by Sarah K. Andrew who has photographed over  3,000 horses in need at rescues, private farms and auction since 2010. She says that all the horses, donkeys and mules are unique, but some of them have that extra special something like Mimi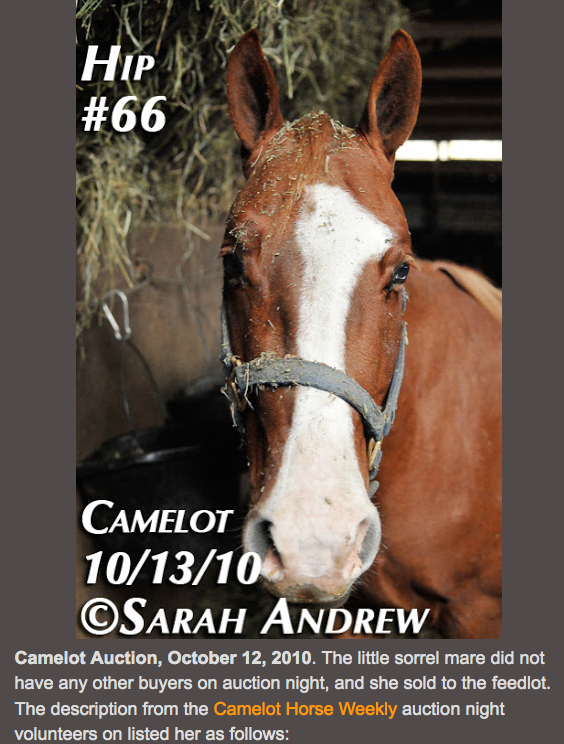 2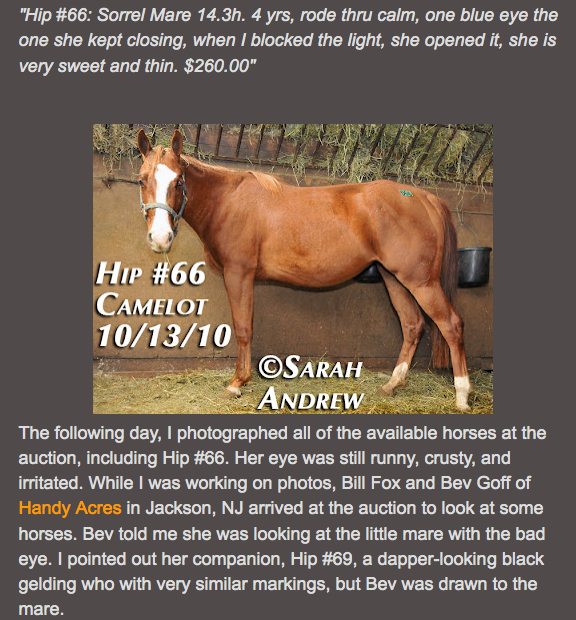 3
4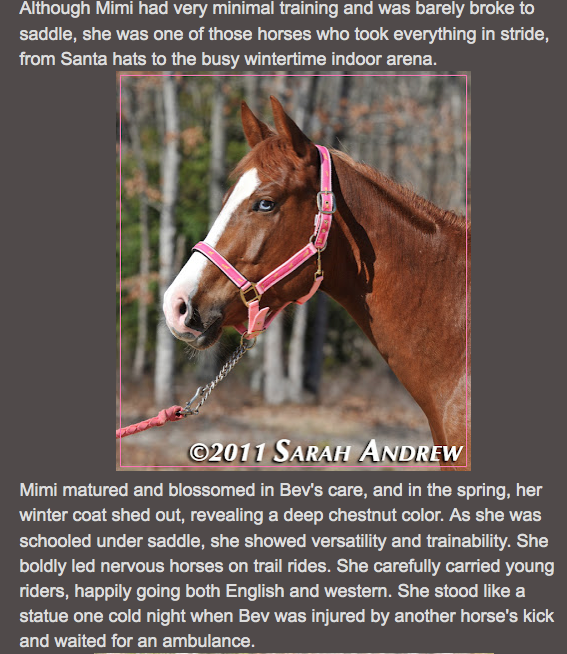 5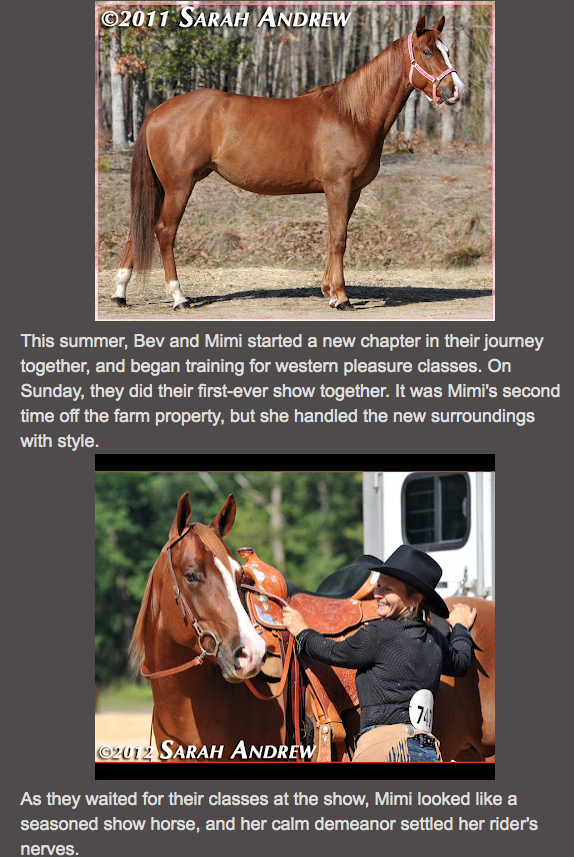 6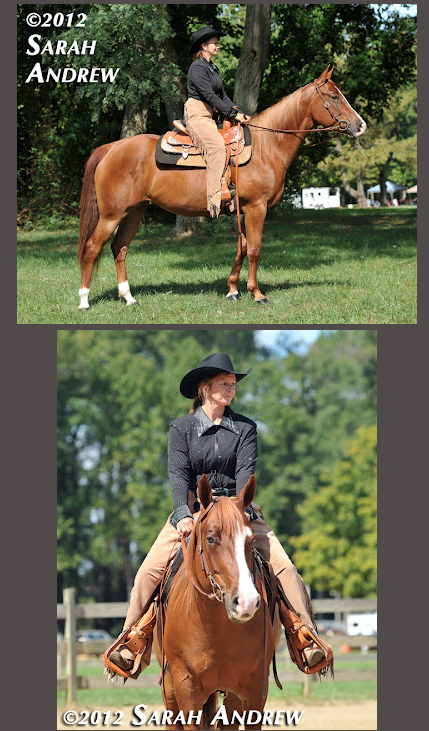 7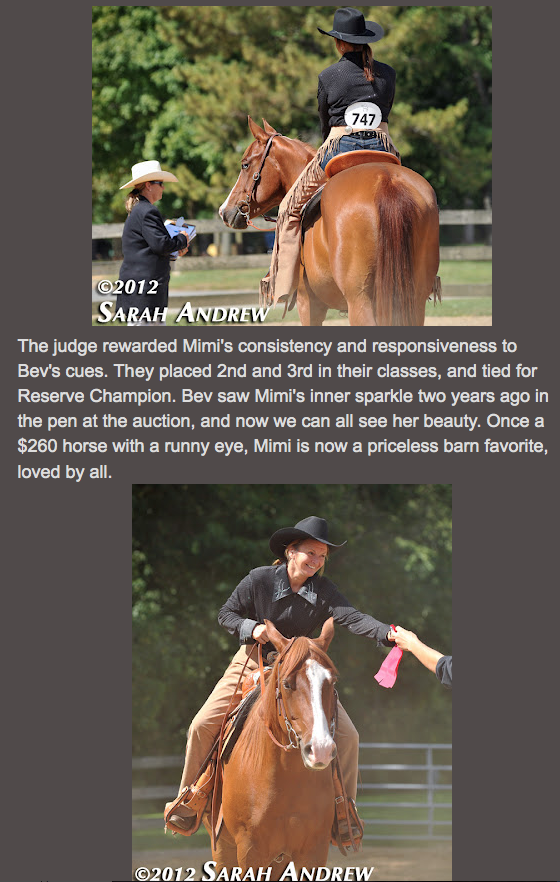 8
9
Mimi is one of the many horses featured in my 2013 Horses and Hope calendar. With the help of Gina Keesling of HoofPrints, my 2012 debut calendar contained over 100 photos of auction horses. Thanks to the support of horse lovers all over, it raised nearly $40,000 for One Horse At A Time, helping hundreds of horses in need directly, and untold others indirectly through increased public awareness. Now that we have one calendar's worth of experience to draw upon, the 2013 version promises to be even more exciting, even more creative, and as always, inspirational and positive. 
Please re-post to your blog, Facebook or Twitter and help save some more
horses.
Rosebud the mule is also featured in the 2013 calendar click here to read about her and see her calendar page