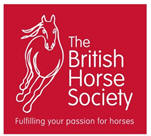 The British Horse Society have a free guide to working with horses which covers the following areas:
Training for a career with horses.
Starting off:
Why BHS qualifications?
Work based Diplomas and Scottish Vocational Qualifications.
Apprenticeships.
How to train for BHS examinations.
Careers in horse care:
Assistant groom.
Groom.
BHS register of Grooms.
Careers in Yard Management:
Head Groom, Equine Yard Manager, Riding Centre Manager, Stud Manager.
Carrers in Coaching:
Coach / Riding Instructor
BHS Preliminary Teaching of Horse Riding
BHS Assistant Instructors Certificate (BHSAI)
BHS Intermediate Certificate (BHSII)
BHS Instructor's Certificate (BHSI)
Fellow of The British Horse Society (FBHS)
The BHS Register of Instructors
Careers in Equine Tourism
EQL Level 2 Diploma for the Ride Leader
EQL Level 3 Diploma for the Ride Leader
Equestrian Tourism Centre Manager
Available in a PDF to dowload here